Holly Smith has provided yet another case study showcasing the mind-blowing extent to which social media influencers have significant power towards their online followers. Holly – otherwise known as Holly Vlogs – has managed to literally break the internet as she prompts more than 80 million website visits.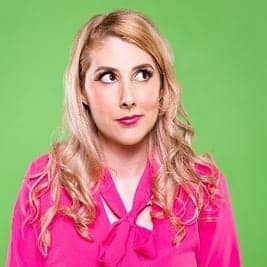 The social media star recently posted a video on Facebook and YouTube promoting retailer 'Cut Price Barry's'. Within 20 minutes, Cut Price Barry's website was flooded with over 80 million visitors and shortly after their website crashed. 
Holly's money saving content has helped her to grow a strong community of over 2 millionn people across a number of social channels including Facebook, Twitter, YouTube and Instagram.
To find out more about bargain hunter Holly and her money saving tips, Holly recently published book her own book 'Holly Smith's Money Saving Book' available to purchase at Amazon.
At the Viral Talent we have years of experience in the influencer marketing industry, executing over 2,000 influencer-led campaigns. We also educate brands on the importance of planning influencer activations within its marketing strategies. Influencers provide important touch points which add huge value to any campaign. 
To learn more about what we can offer your brand feel free to contact info@viraltalent.co.uk.